Restore Your Strength
and Energy
Regain Confidence In
Your Body
Are You Frustrated Being Limited By Your Health?
"Coming to Healing Hands doesn't just make me feel better, it helps me live a healthier lifestyle."
Cristine L
Practice Member
How Our Spinal Rejuvenation Program Allows Us To Get A 94% Success Rate With Our Patients
Curve
Restoration
Reduce stress and tension on the nervous system by restoring your spinal curves to their optimum and strongest position.
Neuromuscular
Re-education
Retrain your nerves and muscles to effortlessly hold your body in its ideal position for your ideal health.
Posture
Correction
Use state-of-the-art systems to improve your posture, systemically improving your overall health.
How Healing Hands of Manahawkin Can Help With All Types of Conditions and People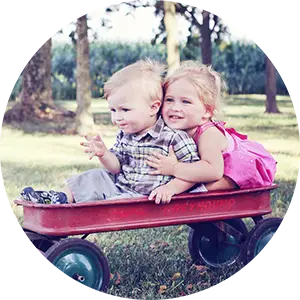 Discover How Healing Hands of Manahawkin Has Helped People Just Like You Regain Their Health To Live A Life Without Limitations
Watch Video
What Makes Healing Hands of Manahawkin So Different?
Our office is very unique and different compared to most other doctors and even other chiropractors! At Healing Hands of Manahawkin, our mission is to change as many lives as possible by transforming health through specific, corrective chiropractic adjustments. We restore whole body health by finding the root cause of your condition to take care of our community with the utmost integrity, sincerity, and compassion.
Unlike most chiropractors, our practice also specializes in postural rehabilitation and spinal correction, utilizing Chiropractic Biophysics (CBP). CBP is the most advanced, result-orientated, and researched technique within chiropractic. By restoring proper posture and alignment through proven methods, we are able to improve the health of your body.
In order to best care for our practice members, our team is constantly training and growing. Both our doctors and the team have attended advanced trainings. With a combined 25 years of experience, helping over 1,000 practice members within the community, Dr. Nicole and Dr. Laura are able to use their vast clinical experience and the latest research to help you reach your fullest potential.
We will only accept you as a practice member once the doctors are confident that they can help you. If you are accepted as a practice member, you will be given a customized spinal rejuvenation program that is designed by the doctors to address your particular condition.
We are dedicated to helping our practice members maintain their optimal state of health and empower them to live a limitless life. Our team is full of people who are inspired to help others and we can't wait to be a part of your healing journey!
"I don't want to live a life that revolves around medication and pain. When I came to Healing Hands they got to know me before they started adjusting me. Now, I'm completely medication free and I don't have to take anything to control my symptoms. We can trust them with our health and the health of our future family members."




Watch Story
"There is no longer a fear that I'm going to go back to the way I was, with my back going out. I don't have to worry about that anymore. I know what I need to do to continue to have the results that I've seen. By choosing Healing Hands I finally have my life back."




Watch Story
How The Health Restoration Process Works
Stop masking the symptoms and get to the root cause of the problem
1. Be Heard and
Understood
Sit down with one of our doctors to discuss your health, your concerns, and your vision for yourself.
2. Learn the Underlying Cause
of Your Problem
Our doctors utilize the gold standards in spinal evaluation to understand and explain your condition.
3. Get a Customized Spinal
Rejuvenation Program
If you are accepted as a practice member, receive a one-of-a-kind program tailored to your condition.
4. Regain Confidence in
Your Body
Use this new, stronger structure to live a life free of limitations, knowing your body is able to function at its full potential.
How Does Healing Hands of Manahawkin Help You Live An Exceptional Life?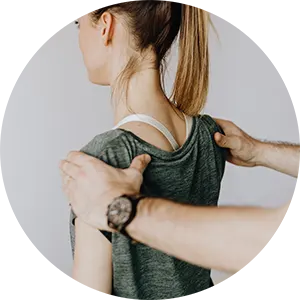 Corrective
Chiropractic Care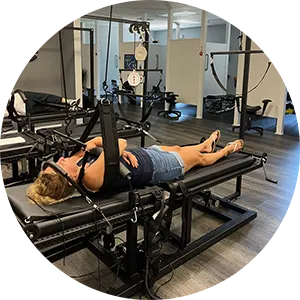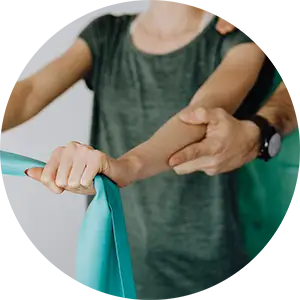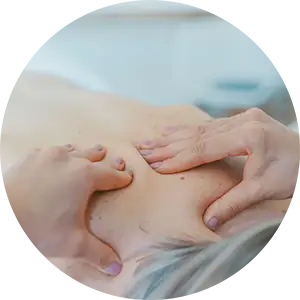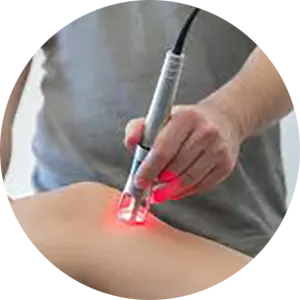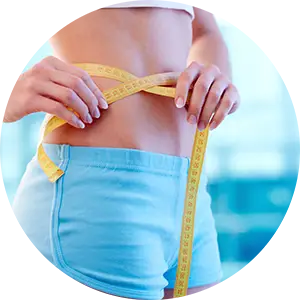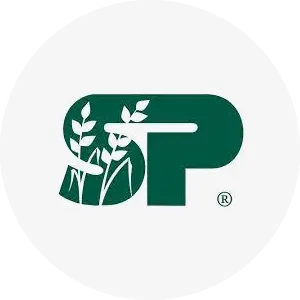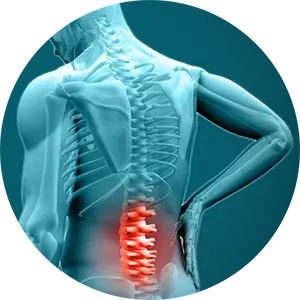 What Is Not Correcting This Problem Costing You?
Have you ever felt limited in your life? You wake up in the morning with body aches and a headache, but you've been going through it for so long that you've just accepted it as your norm. You keep telling yourself that you're old and that this comes with the territory. In reality, you don't want to accept this lifestyle and you probably aren't old at all. What opportunities, joys, and moments are you missing out on by being stuck in this life?
Corrective chiropractic care can offer you a start to a new path in life, a path with realistic possibilities.
Starting corrective chiropractic care can take your health to a whole new level. Have you ever heard of a subluxation? A subluxation is when a bone in your spine or whole sections of your spine shift out of place, causing nerve interference. When there's nerve interference, your brain isn't able to communicate with your body so it can't function at its full potential. Your energy goes down and you wonder why you can't get out of bed without a fight, or why you may think you need five cups of coffee just to get through your day. Living a subluxated life depletes you of your energy and can be very limiting.
Corrective chiropractic care can clear the subluxations and bring your body into a state of healing.
Many people ask us, how did my spine get these subluxations in the first place? Subluxations are caused by stress: physical stress, chemical stress, and emotional stress. Since so many of us have experienced these stresses in our lives, we often have many subluxations hiding under the surface causing our health to break down. Think of it like high blood pressure – this is something that can be caused by a number of factors, and you may not know until someone takes your blood pressure. Even if you don't feel the symptoms, it could be causing your health to break down. What would your life be like if you could find the subluxations that were keeping your body from healing?
We want you to know that restoring your health doesn't have to be invasive. You were born with everything you need for your body to heal itself, sometimes you just need a force to push you in the right direction. We are confident we can lead you towards whole body health and a lifestyle free of limitations.